Description
LED Fog Light for Dodge Ram Pickup 1500 2500 3500 White are the best option for obstructions like fog, snow, rain or dust. Dodge Ram Pickup 1500 2500 3500 plus  White LED Bumper Passing lights are superior to conventional incandescent lamps in some days, they are designed to be waterproof , shockproof and dust-proof, have efficient heat dissipation and cooling effiency, more than 50000 hours of service life. These LED Turn Signal lights kit replacement fits For Dodge Ram Pickup 1500 2500 3500 plúsHvítir farartæki
Specification of LED Fog Light for Dodge Ram Afhending 1500 2500 3500
| | |
| --- | --- |
| Fyrirmynd | MS-DR185 |
| Merki | Morsun |
| Bílagerð | For Dodge ram pallbíll 1500 2500 3500 |
| Kraftur | 72wött |
| Spenna | 9-32V |
| Þvermál | 99 mm |
| Lumen | 2200LM |
| Húsnæðisefni | Deyja-álhús |
| Litur húsnæðis | Svartur |
| Vatnsheldur hlutfall | IP67 |
| Vottanir | IP67 |
| Lífskeið | Meira en 50,000klst |
| Ábyrgð | 12 mánuðir |
Fleiri myndir
Passun
Dodge Durango 2. kynslóð (2004)

Dodge Durango (2005 2006)

Dodge Ram 1500 (2002-2008)

Dodge Ram 3500 (2003-2009)

Dodge Ram 2500 (2003-2009)
Kostir sjálfvirka ljósakerfa okkar
Hár birta
Ökumaður sér veginn fram á við greinilega þegar skærhvíta ljósið lýsir upp brautina í myrkri, þetta getur hjálpað þér að auka öryggi á vegum og þægilegri akstursupplifun. Led framljósin okkar veita hámarks skyggni til að bæta akstursupplifunina og auka öryggi og skyggni bæði dag og nótt.
Hágæða efni
Hús úr steyptu áli, mikil hitaleiðni og stöðug gæði, góð innsigli þar sem þykkt gúmmí var samansett af rafmagnssnúruklónni. Langur endingartími og góður árangur á vatnsheldu ryki-heldur, þokuheldur, er hægt að nota í mjög erfiðu umhverfi.
Auðveld uppsetning
Plug and Play, H4 og H13 millistykki fylgir, venjulega á 30 mínútum eða minna til að ljúka uppsetningu uppfærð, framljósin okkar eru með innbyggðri ljósa-í EMC virkni.
Víða notkun
Öll LED framljósin okkar er ekki aðeins hægt að nota á alls kyns farartæki sem nota 7 tommu framljós, 9 tommu framljós, 4×6, 5×7 tommu framljós, heldur einnig hægt að nota fyrir vinnuljós fyrir báta, dráttarvélar, vörubíla o.s.frv.
Gæðatrygging
Ánægja þín er okkur mest áhyggjuefni. Við munum alltaf gera tvöfalda gæðaskoðun áður en ljósakerfin eru send til viðskiptavina okkar.
Langt þjónustulíf
LED sjálfvirk ljósakerfi okkar hafa framúrskarandi afköst eins og andstæðingur-lost, andstæðingur-rigning, and-þoku, IP67 vatnsheldur hlutfall, hitaleiðni o.s.frv., þannig að hægt er að nota led lýsingu okkar sem allt að 50,000 klukkustundir.
Framleiðsluferli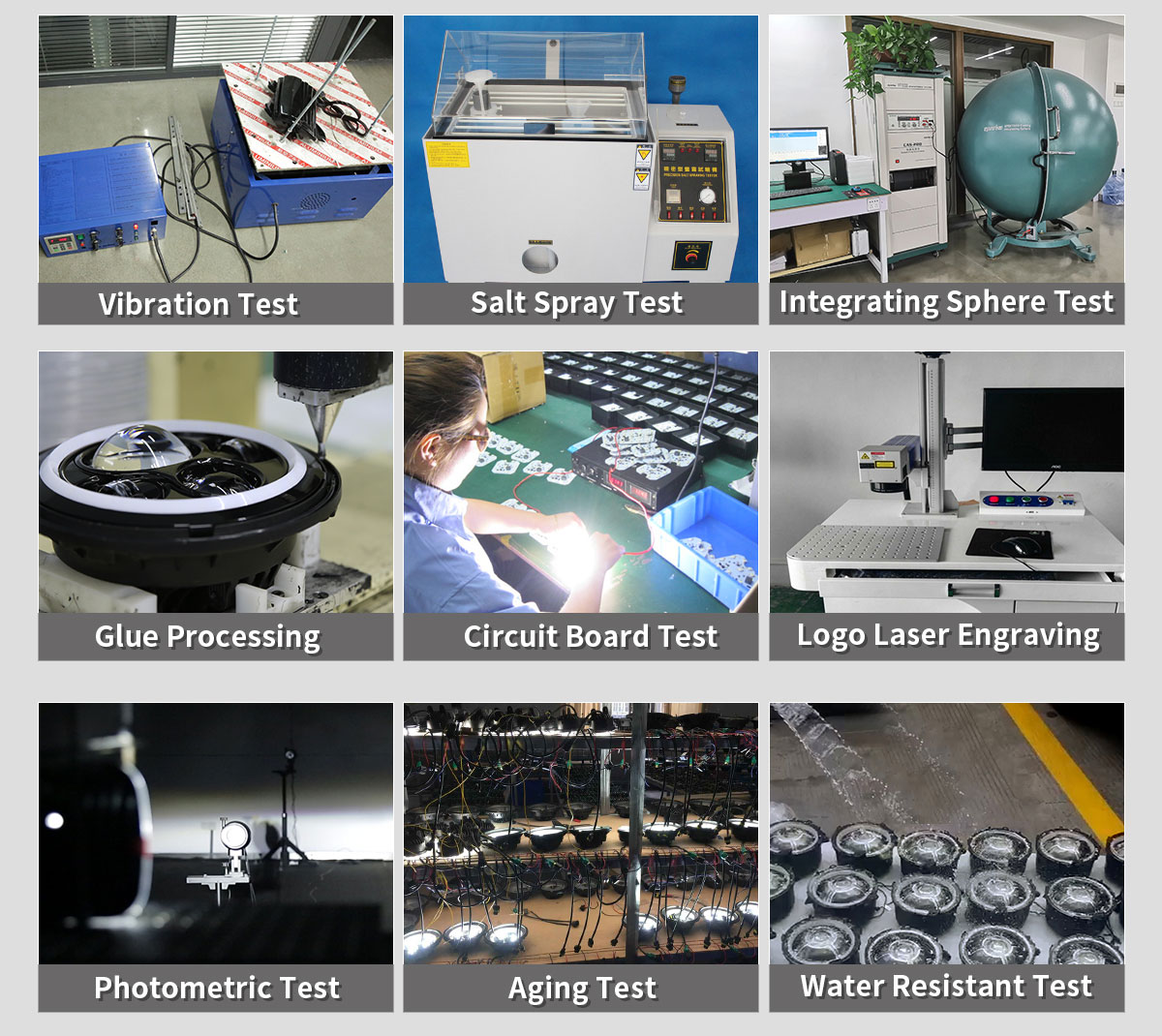 Um Morsun
Morsun Technology er fagmenn framleiðendur og birgjar LED framljós, þokuljós afturljós fyrir Jeep Wrangler, Harley Davidson og fleira. Við uppfyllum ISO9001:2000 gæðastjórnunarkerfisstaðla, flest sjálfvirka ljósakerfi okkar eru með CE, RoHS og TUV vottorð. Við erum með öflugt þróunarteymi fyrir LED umsókn um vöruþróun sem samanstendur af sjón-, rafmagns-, varma- og byggingarsérfræðingum.
We have invested millions of dollars in building the automatic static-proof and dust-proof production workshop. With exact optical and thermal design, we are taking the leading position in the industry of led headlights, fog lights, tail lights, offroad light bars for Jeep Wrangler and Harley Davidson motorcycles. We are a professional manufacturer, supplier and exporter of LED auto Lighting systems in this field. Product quality, innovation, technology and customer service have made us one of the undisputed leaders worldwide in the field of LED auto lighting for Jeep Wrangler. Bearing the concept of "Quality First, Customer Paramount, Sincerity and Innovation" in our mind, our company has achieved great progress in the past years. Customers are welcomed to buy our standard products, or send us OEM requests. You will be impressed by our quality and service.